When you experience a problem with your sewer line, fast repairs by professional plumbers are essential to avoid significant damage. Regular sewer service in Elmhurt, IL can help you avoid sewer problems or catch issues in their early stages, before they cause difficulties. Here is what you need to know about taking care of your sewer system and recognizing the signs of an impending sewer problem.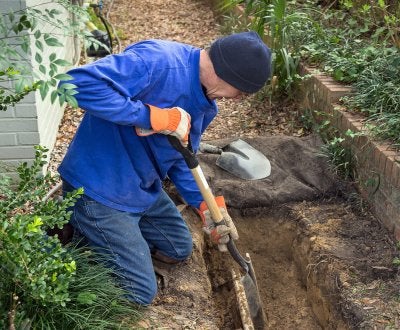 Sewer Maintenance
One common part of home maintenance people often overlook is their sewer line. This negligence can lead to costly backups and overflows that cause major damage to your home. Fortunately, there are things you can do to keep your sewer line in good working order. Never pour grease down any drain in your home, including the garbage disposal. If you don't have a disposal, put drain traps over your drains to keep large pieces of food from falling down. Avoid flushing diapers, sanitary napkins, paper, and wet wipes down your toilet, even if the packaging says it is safe to do so. Don't plant trees, bushes, or shrubs near your sewer line, as the roots could puncture the line and cause a failure. Regular pipe and drain cleaning can also help.
Sewer Repair
It is important to be aware of the symptoms of a sewer problem so that you can call a plumber as soon as possible. Multiple clogged drains are a major sign that a sewer failure could be coming. Although it is normal for one drain to become clogged, when more than one drain is clogged at the same time, your sewer line could be to blame, especially if drains that are seldom used get clogged. You may also notice water backing up into the drains when you flush the toilet. When you flush your toilet, bubbles may appear in the bowl as water tries to rush past a blockage. Any time your toilets don't flush as efficiently as they used to and plunging them doesn't help, your sewer line could be to blame and should be evaluated by a plumber.